Advanced solutions to change standards for calculating the risk provisioning.
At KPMG we are working together with our Alliance Partner to optimize processes sustainably. Together we support our clients in complying with regulatory requirements. The following Use Case is an example of how companies can bring their credit risk management in line with new regulatory circumstances such as BFA 7 or IFRS compliance. In the following, approaches to solutions in conjunction with BFA 7 and IFRS 9 are described in more detail, as these are of increased relevance, particularly in Germany.
The challenge
New accounting standards are drastically changing the entire accounting process as well as the implementation of credit risk management by financial institutions. The BFA 7 and IFRS 9 demand high standards on credit risk modeling. This increases the relevance of analysis and reporting equally. Above all, however, the management of risk and financial data, as well as modeling, provide major challenges. Companies are confronted with the task of adapting their analytical infrastructures to the new regulatory framework.
The solution
KPMG and the alliance partners multidisciplinary approach provides solutions related to accounting and regulatory changes, as well as comprehensive risk and financial data management. The following graphic provides an insight into the IFRS 9 risk provisioning model.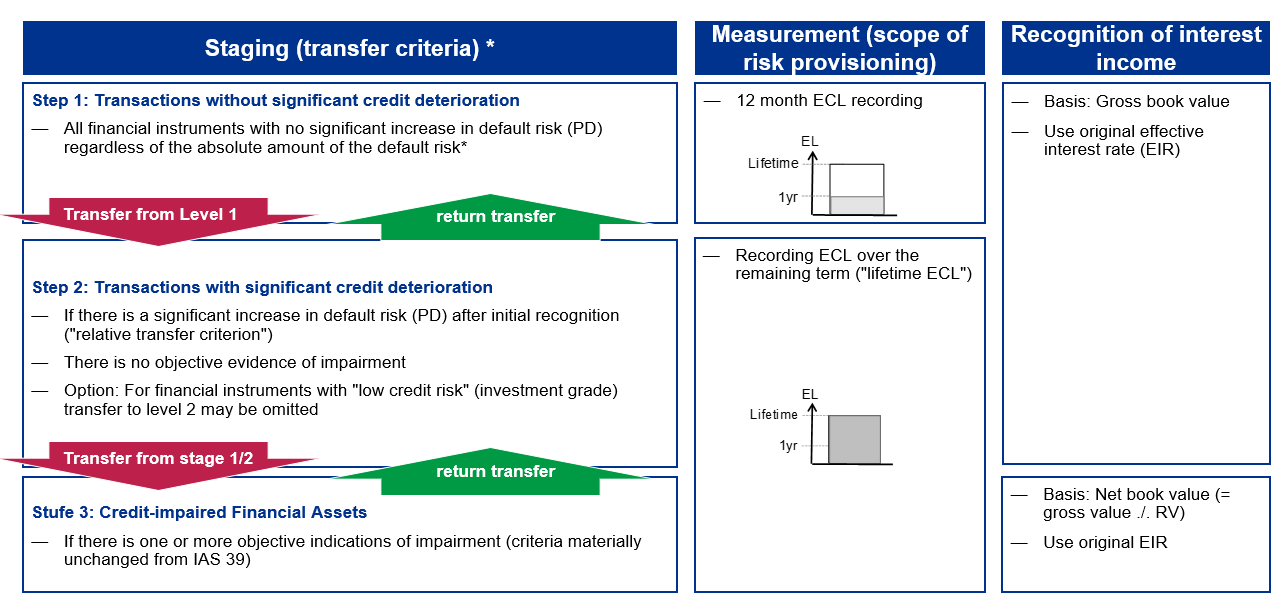 In the initial analysis phase, we identify risk areas and assess the level of change required. Based on the findings of our analysis, we work with you to develop appropriate accounting policies, systems, data management approaches, and operational approaches to forecast potential losses. This forms the basis for management and creates the prerequisites for BFA 7 and IFRS 9 loss forecasts. In the final step, we support you in putting the solutions into practice. In a pilot phase, we apply the approaches to an initial number of portfolios and focus on modeling aspects with high impact. This allows us to take a position with evaluations to support relevant decisions early before the go-live date. After a successful pilot phase, the approaches will be extended to the entire portfolio, and the methodological topics will be gradually expanded. Regardless of which statistical translation your organization uses for models- with the alliancepartners market-leading ECL platform, you benefit from:
Configurable PD, LGD and EaD models, as well as staging thresholds values
Automated execution of ECL calculation and provisioning determination
Easy configurability to simulate different scenarios
Standard evaluation of the results of the provisioning calculation
Early results for decision support
Data quality control